E-commerce & inventory management made easy
Synchronize your inventory quantities across multiple channels from one place. View your orders, available stocks, sales performance, and more—all in one dashboard.
Inventory Management
Simplify your inventory management with real-time updates
Product Bundling
Create and sell product bundles online, letting Hubbed manage inventory levels automatically
Product Pricing
Manage product pricing and promotions across multiple sales channels
Multiple Warehouses
Optimise inventory allocation with multiple warehouses and sales channels
Sales
Manage and consolidate orders across multiple sales channels
Purchasing
Choose your suppliers with confidence based on provided value
Real-time Inventory Sync
Choose your suppliers with confidence based on provided value
Product Expiry Dates
Identify and manage products with expiry dates easily
Automation
Keep your team in-the-know with automated alerts
e-Commerce
Automate pick, pack and ship for your sales
Warehouse Management
Streamline order fulfillment with Hubbed WMS
B2B Portal
Enable customers to order from you wholesale
Point of Sales
Grow your offline sales with Hubbed POS integration
Location Management
Fast and efficient pick and pack with item level location management
What makes Hubbed unique?
We don't only have the features that you need, but also those that you want.
Work collaboratively
Managing your online businesses don't have to be lonely. Get your team to join the journey.
Centralized dashboard
Manage all your online businesses from one integrated & uniquely crafted dashboard for all your needs.
Real-time sync
Automatically update your inventories across all platfroms integrated with Hubbed.
Campaign pricing
Starting campaigns are now easier with our integrated and centralized dashboard.
Reconciliation support
Easily get back on good terms with your customers through integrated discounts & charges reconciliation support.
Merchant for merchants
Our systems are crafted by sellers for sellers. We know the hassle so we make it easier.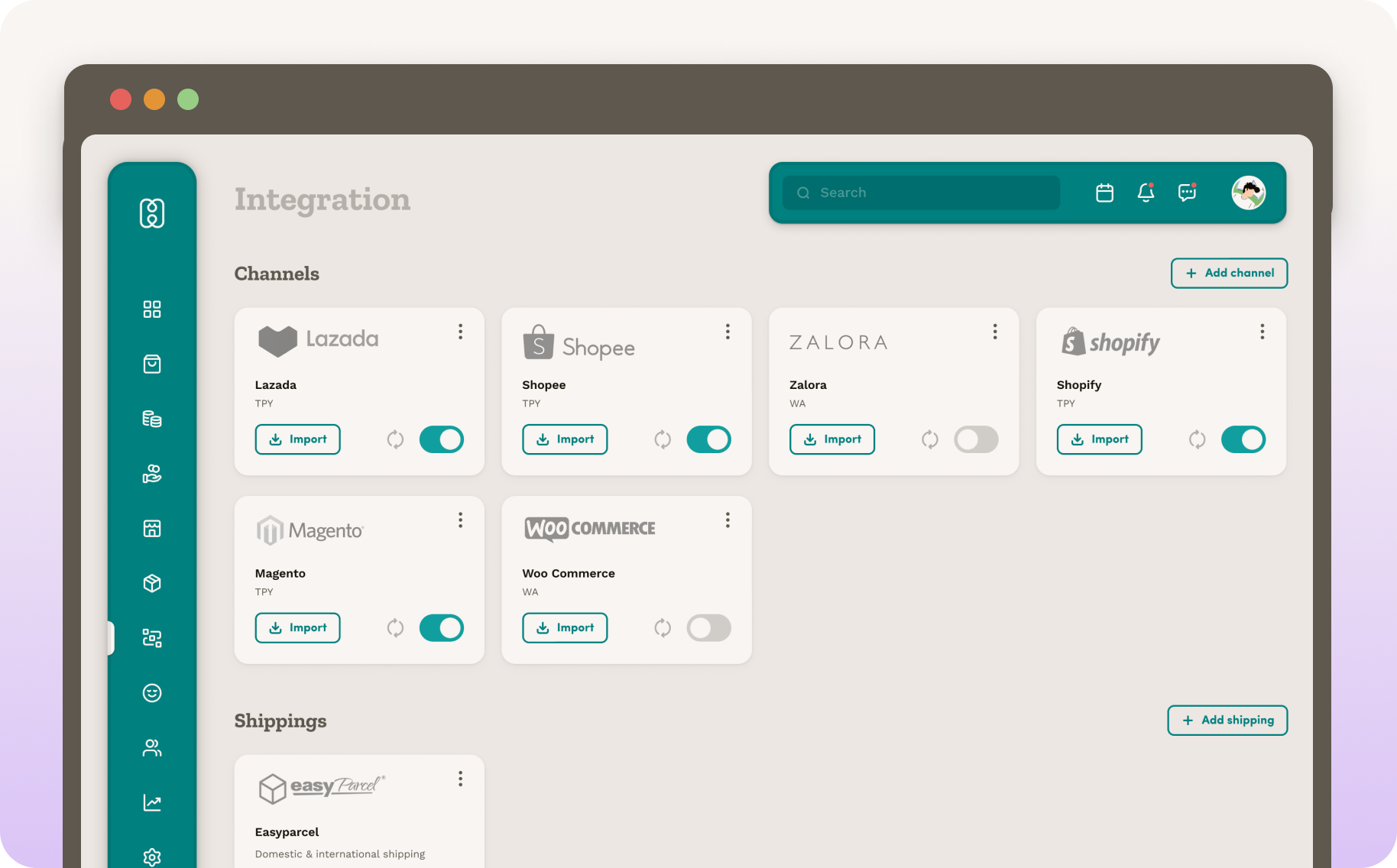 Sell smarter anywhere across multiple channels
Sell smarter by connecting all your eCommerce stores, marketplaces, and POS inventory at the click of a button.
All-in-one
Connect multiple sales channels, manage product inventory and sales orders in one dashboard.
Easy migration
Import your data and product inventory from other systems with one click.
Organization wizard
Be on top of your business with better with information management, tags, expiration dates, and low stock notification.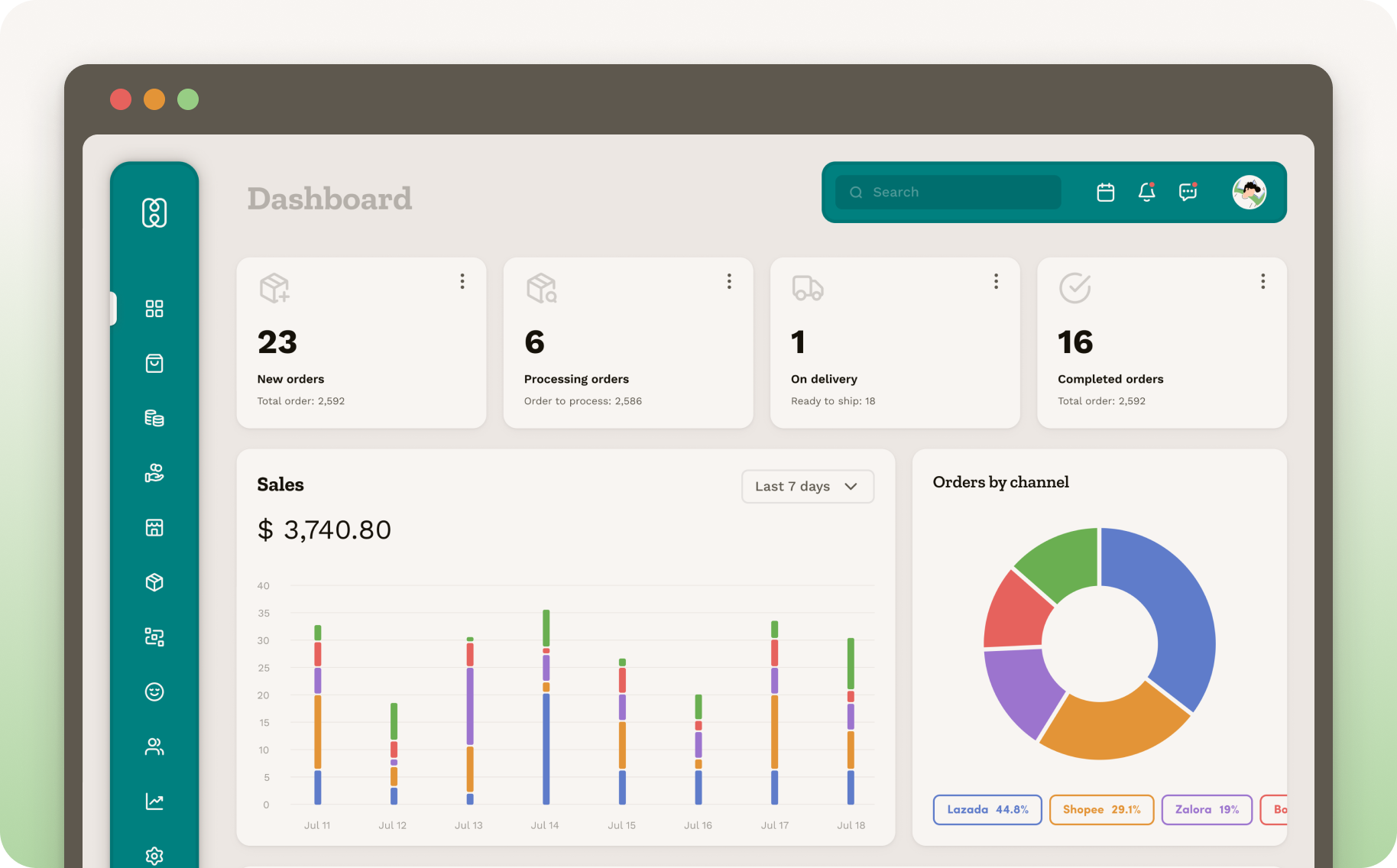 Track sales and inventory from multiple sources and more
Stay up-to-date with the market at all times. Hubbed makes it effortless to do your daily tasks and be on top of your business.
Data mastery
Get the latest insights and analytics—generate and export your sales reports with customizable organization tools and data filtering.
Demand forecasting
Streamline your accounting systems, easily see how much inventory you have left and when to re-supply.
Opportunity finder
Easily find your top-selling products, evaluate each product's performances, product costs, and more.
Maximize revenue
Improve your net income with our robust features such as track sales and source attribution, generate profit & loss reports, receipts & invoices, and more.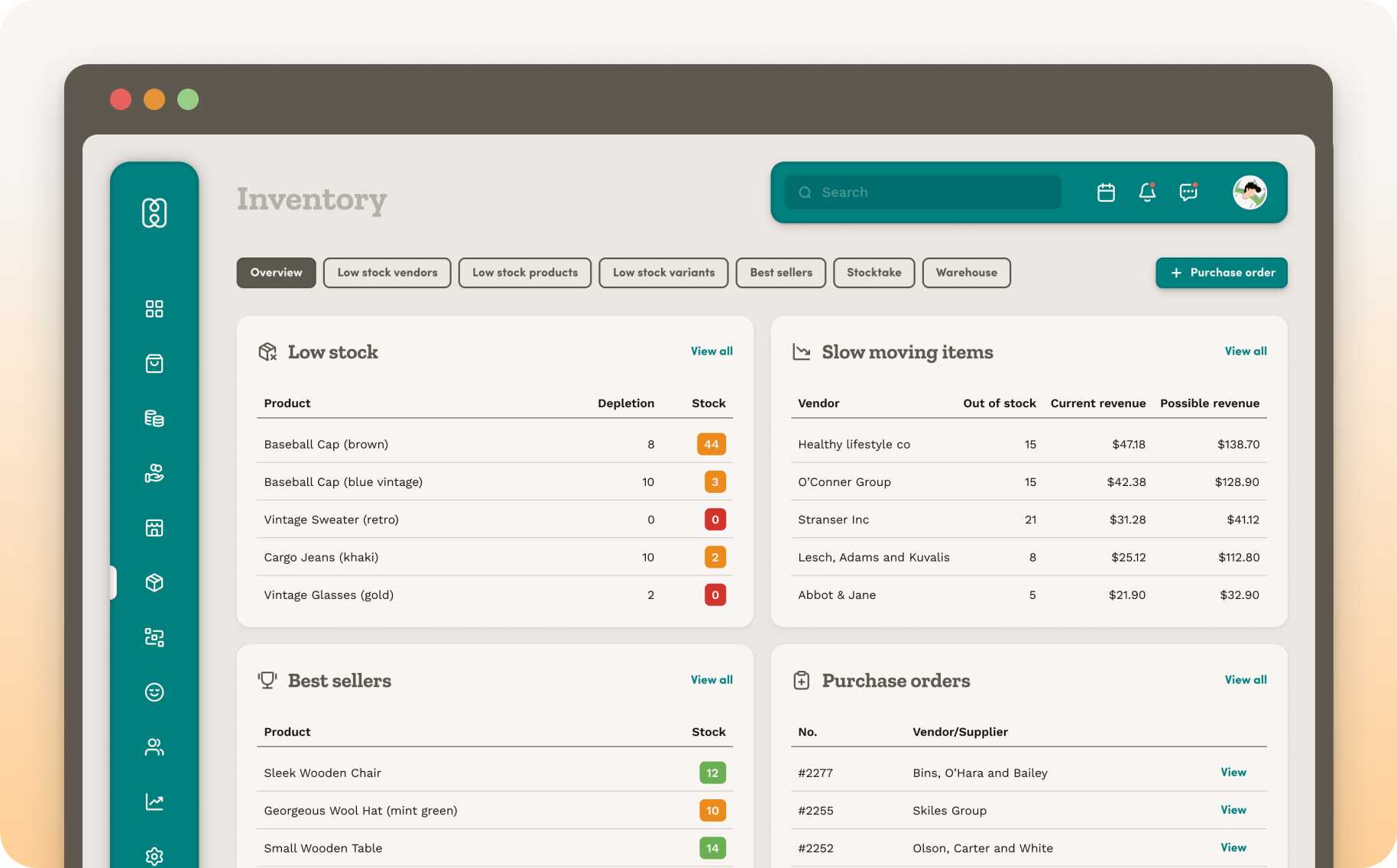 Manage your stores, warehouses, and order fulfillments in one place
Track your products based on the warehouse location. Process order fulfillment easily with multiple pick & pack lists. Generate waybills and book your shipment in one dashboard.
Track easily
Manage incoming/outgoing stocks easily from multiple warehouse/sources (including dropshipping orders).
Smarter logistics
Easily track item-level stock locations within multiple warehouses with barcode scanning.
Cut operation costs up to 45%
Automate all your order fulfillments and order transfers between multiple warehouses/sources.
Less hassle
Effortlessly assign multiple orders for pick & pack and generate airway bills in one click.
Accurate pick & pack
Reduce delivery time while eliminating pick & pack issues, Improve fulfillment accuracy, and keep your customers happy with automated Scan-to-Pick.
When I started my online stores on Magento, Shopify, and other e-Commerce sites—I realized that any good system should be able to manage stores online & offline seamlessly. It was not practical to manage inventory on every platform one by one.
Hubbed is crafted by merchants for merchants. It is designed to help you sell more by making seamless and easier to manage orders, synchronize inventory, pick & pack orders across multiple online channels, and much more.
- Soon Heng, Hubbed Founder